Sunday nights, Dough hosts Chef Amen Raw
Sunday evenings, Chef Amen Raw will serve a live, organic meal to a small group at Dough Bakery. Enjoy an intimate, relaxed raw dinner bursting with fresh flavors. Dinner begins at 7pm and is $30 per person. Tea & filtered water included. BYOB. All dishes contain nuts. Call to make your reservation (404) 380-1400.
Next dinner, Sunday, July 27th
We will post the menu for this dinner as soon as the Chef has decided.
Akil Amen has put on dinners like this in the past hosted by Arden's Garden. If you've been kicking yourself for missing those, here's your opportunity!
Previous menus
4/27, 5/17 Indian menu
3/23, 3/30 & 4/13 Mexican menu – Mango and platillo de queso. Mushroom ceviche and Chiles rellenos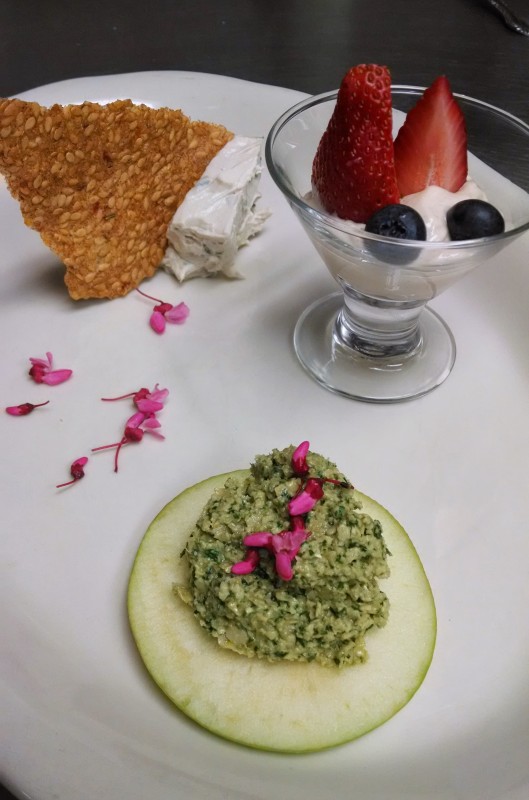 Mango and platillo de queso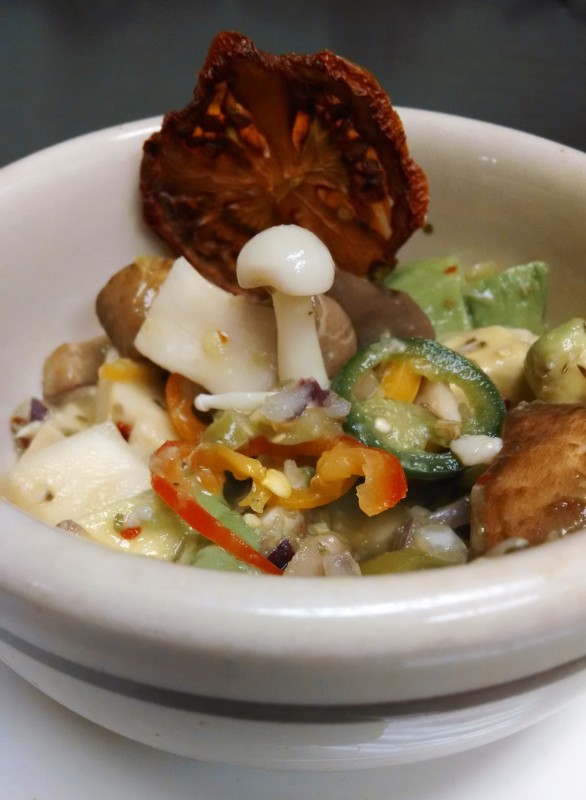 Raw mushroom ceviche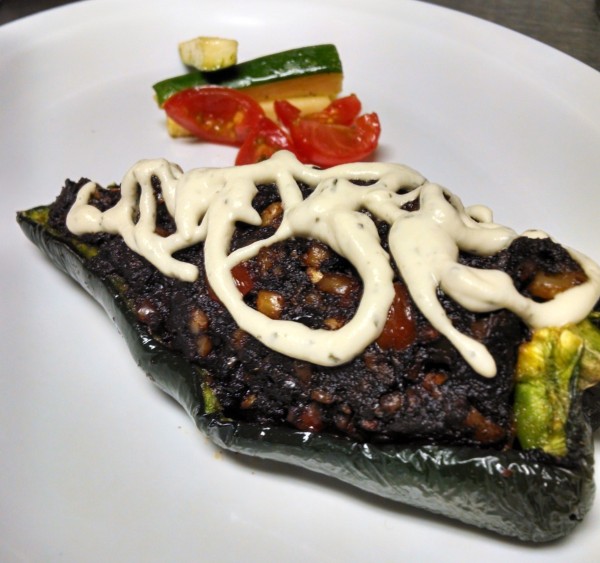 Raw chili relleno
3/2 & 3/9 & 3/16/14 Italian pre-fixe menu of Apple Crepes, Organic Chz plate, Zucchini Fettuccine with sun dried Kalamata skwid ink and cashew parmesan.