We know some of you can't get enough of our vegan ranch dressing. This is a good week for you!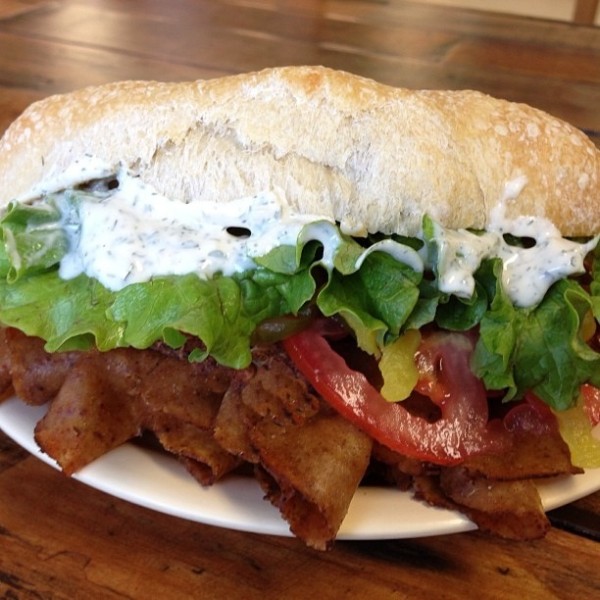 It's  the Buffalo TK Sub: Gutenfleischers Buffalo TK slices, house ranch dressing, and your choice of toppings on a house made baguette.
This week, we're bringing you a new soup special perfect for light summer meals: Green Soup with Ginger! It's a light veggie broth seasoned with ginger and lemon filled with sweet potatoes, green chard and spinach.