Sandwich & Soup special for the week of 10/15 – 10/20/13
For the longest time, vegans were denied this amazing sandwich. But we knew you needed it and it's back as this week's special.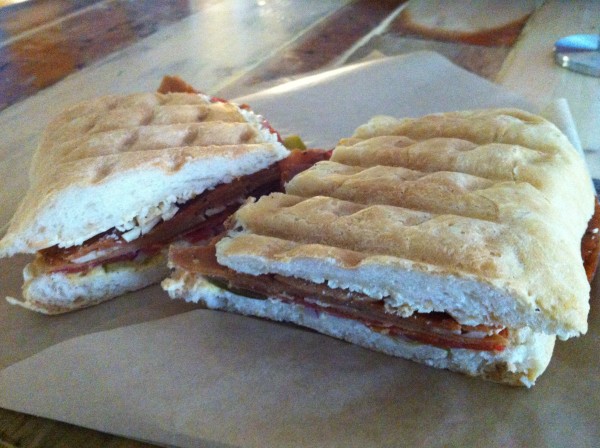 The mighty Cuban sandwich is back! House made cuban bread hot pressed with Gutenfleischers HM (ham), Teese Mozzarella (Psst, you can also take this home. It's in our grab & go case), Mojo sauce, Pickles, House Mayo & Mustard.
And the soup special is the perfect accompaniment: Cuban Black Bean! Bat not included.