Sometimes sandwich flavors meld together to create perfection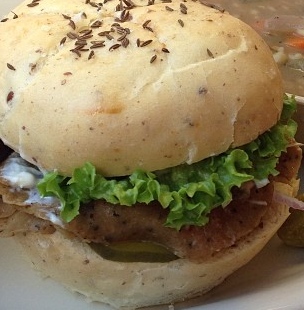 This sandwich from Buffalo, NY really showcases our house made vegan roast beef. The RB on Weck is a house made Kümmelweck roll (topped with caraway seeds & salt), Gutenfleischers warm RB (vegan roast beef), horseradish house mayo, and your choice of toppings.
This week's soup special: TK Noodle! It's like mom's chicken noodle but made with our house made vegan turkey.