If you didn't get your rib fix over the holiday weekend, you might like this week's sandwich special…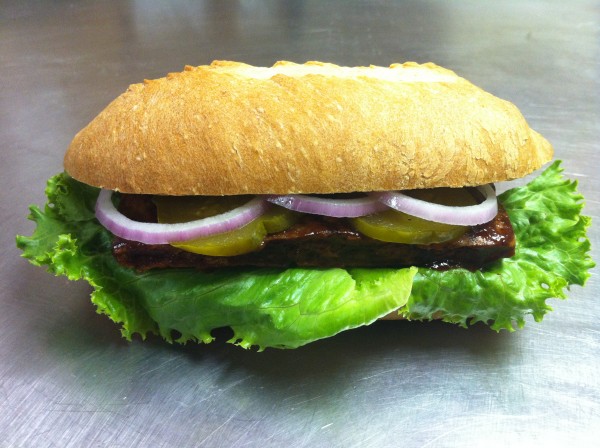 The Riblet Hoagie is Gutenfleischers BZ Riblet, with savory & spicy BBQ sauce on a house made hoagie with your choice of toppings!
This week's soup special is Lentil with Wilted Spinach!
Fans of our Cafe Campesino coffee, you can now enjoy it at home! We've got one pound bags of whole beans, $13.50. It's organic, fair trade and roasted just South of here in Americus!