This week's sandwich special is a favorite from Buffalo, NY…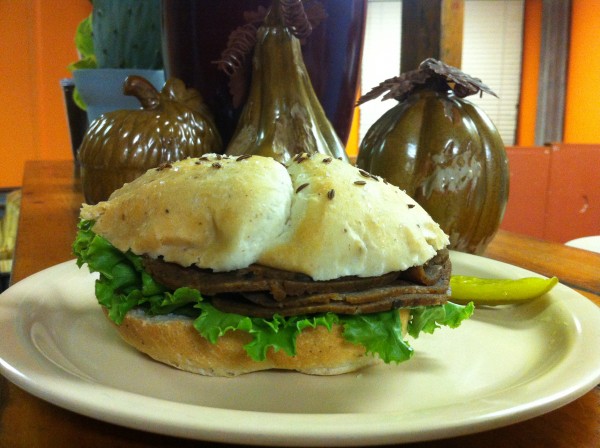 The RB on Weck is a house made Kümmelweck roll (topped with caraway seeds & salt), Gutenfleischers warm RB (vegan roast beef), horseradish house mayo, and your choice of toppings.
This week's soup special: North Woods Bean Soup! Great Northern beans, carrot, onion, garlic, spinach, Gutenfleischers vegan summer sausage and seasonings. Contains gluten & soy.