You know we love any excuse to slather on the ranch…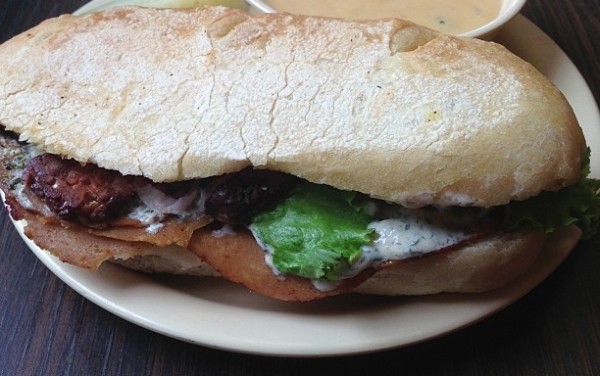 This week's sandwich special is the Turkey Bacon Ranch! It's Gutenfleischers TK ("turkey") of your choice, Gutenfleischers BC tempeh bacon, our house made ranch dressing and your choice of regular fixin's on a house made baguette.
This week's soup special: Minestrone!