Here's a hot sandwich to warm your innards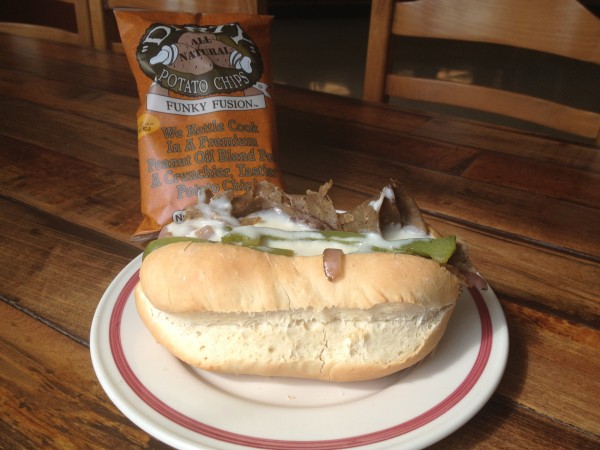 Yep, this week's special is The SK Philly, our vegan Philly cheesesteak: Gutenfleischers SK Steak (hot and ready), Sautéed Green Peppers and Onions and Teese Mozzarella Cheese Sauce on a house made hoagie roll!
This week's soup special: Curry Carrot! Carrots with onion, curry and a hint of lemon juice.