This sandwich will win over any skeptic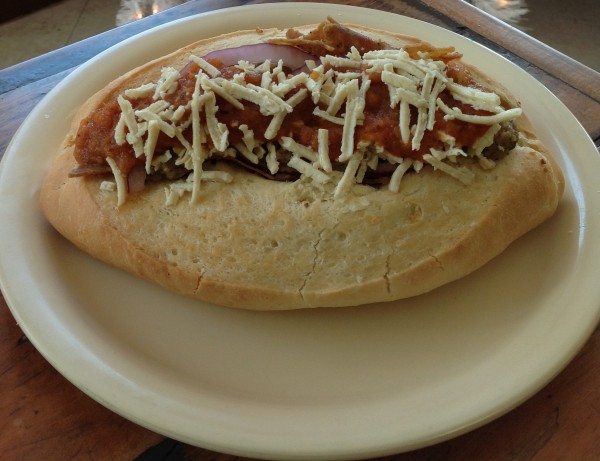 The Pizza Grinder is Gutenfleischers SG (sausage) and PI (pepperoni), house marinara sauce and Teese mozzarella on a house made hoagie rubbed in garlic infused Earth Balance. Holy crap!
This week's soup special: Italian Wedding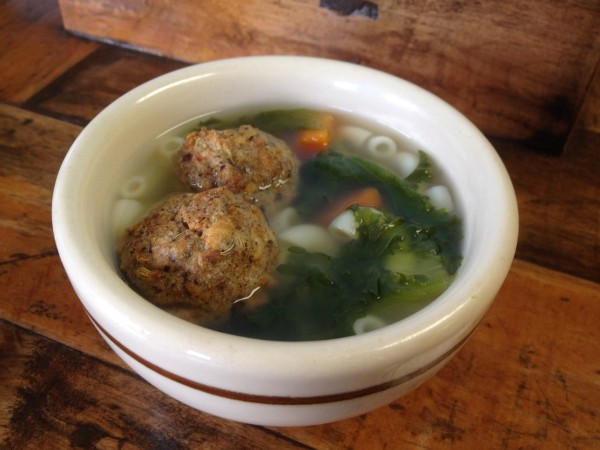 Labor Day Special Orders
Get in your special orders for BZ Ribs, cupcakes, cookies & more. Deadline is Wednesday, August 28th at 8pm. More info.