The fact that this sandwich uses our house made ranch will be enough to draw most of you in, but we'll go ahead and give you a mouth-watering picture too: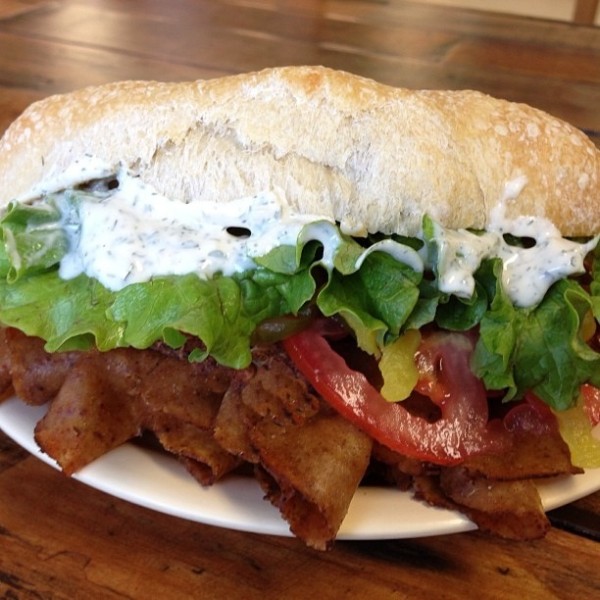 It's the Buffalo TK Sub – Gutenfleischers Buffalo TK slices, house ranch dressing, and your choice of toppings on a house made hoagie roll. Everything vegan, as always.
This week's soup special: Curry Carrot!