Sandwich special for the week of 9/24 – 9/29/13
Yes, this popular sandwich can be vegan and delicious.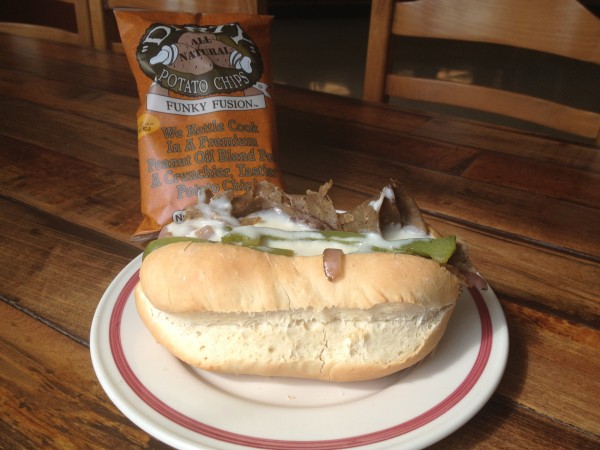 The SK Philly is our vegan Philly cheesesteak: Gutenfleischers SK Steak (hot and ready), Sautéed Green Peppers and Onions and Teese Mozzarella Cheese Sauce on a house made hoagie roll!
We use Teese vegan cheeses in our breakfast biscuits and many of our specials. If you're a fan and want to use it at home, grab a tube out of our cooler. We stock all four varieties.
This week's soup special: TK Noodle! Has cold season really already started? Then you might need this.