Sandwich Special 9/10/13 – 9/15/13
This vegan sandwich puts the well-known fast food favorite to shame, on many levels…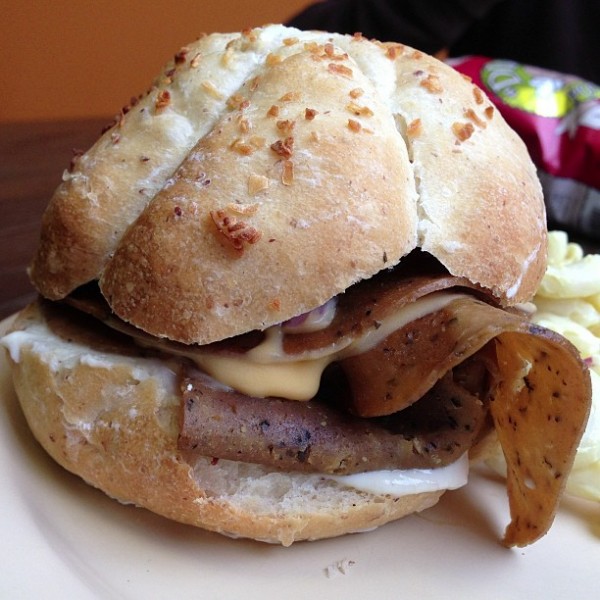 That's right, the RB (roast beef) & Cheddar is back: house made Onion Bun, Gutenfleischers vegan RB (roast beef), Teese Cheddar Sauce, Horseradish MO (house mayo) & RB sauce!
This week's soup special: Lentil with wilted greens (shown with optional tempeh bacon, extra)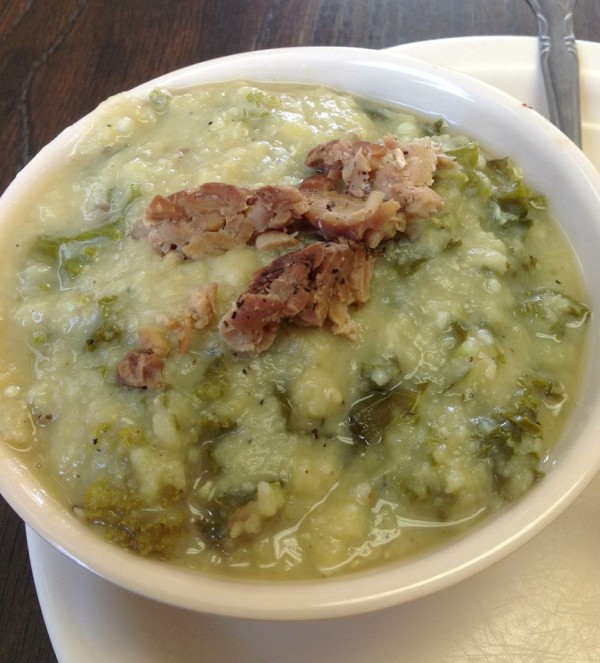 Remember, we carry all varieties of Teese vegan cheese in our grab & go case. And if you're looking for a fancy, spreadable cheese, we have the Treeline Treenut Cheese. Having vegan cheese options is awesome!