Sandwich special for the week of 12/31/13 – 1/5/14
We're helping to prove the saying "anything you can eat we can eat vegan" with this week's sandwich special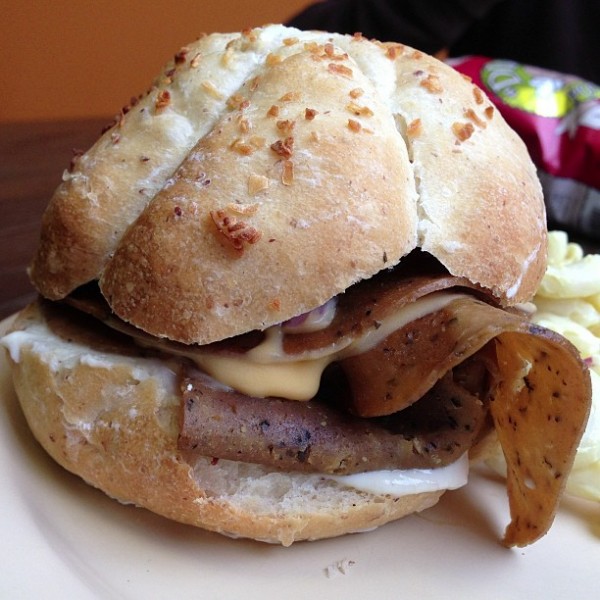 That's right, the RB (roast beef) & Cheddar is back: house made Onion Bun, Gutenfleischers vegan RB (roast beef), Teese Cheddar Sauce, Horseradish MO (house mayo) & RB sauce!
This week's soup special: Shchi (Russian Cabbage Soup)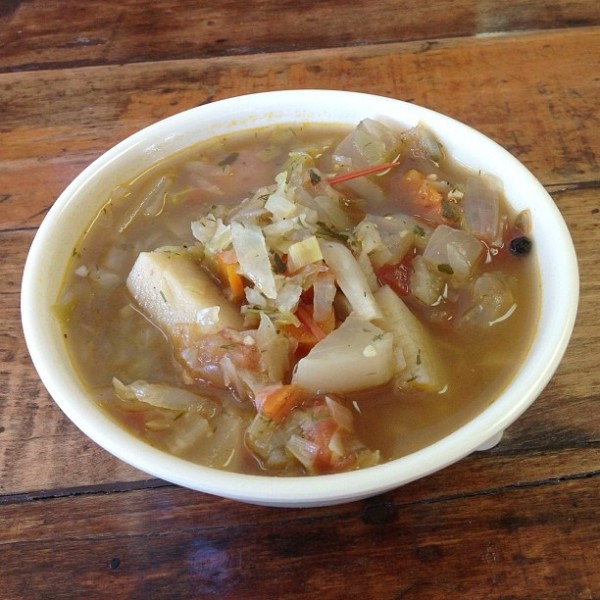 Holiday Hours
We're open 12/31 7am – 6pm and 1/1 11am – 4pm. Have a Happy & Safe New Year!