Do you miss cheesesteak? Then you'll be all about this week's special…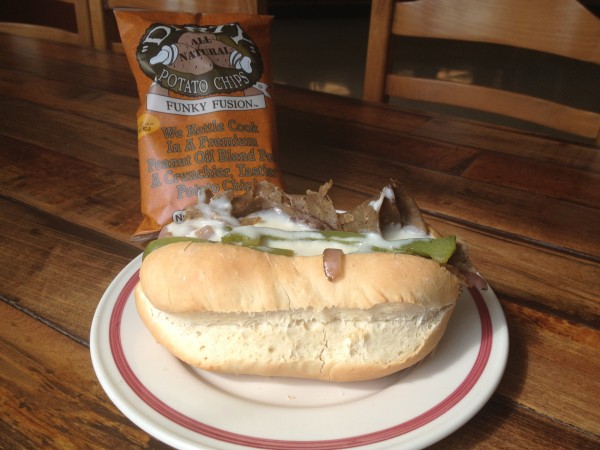 The SK Philly!
House made Hoagie
SK Steak (hot and ready)
Sautéed Green Peppers and Onions
Mozzarella Cheese Sauce
All vegan, of course!
And the soup this week…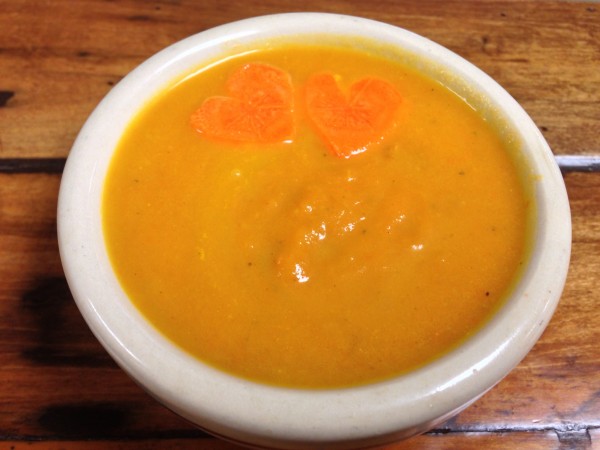 Curry Carrot!
Valentine's Dinner
Our 7:30pm seating for the Valentine's Dinner is full but there are a few seats left for 10pm. We also have a wait list in case of cancellations.
Pizza Party!
We're throwing a pizza party to help our friend Nicholas Gjoka, a rad vegan, xc mountain biker, on his way to the US Nationals! You can also purchase a $1 raffle ticket at the bakery for a chance to win a $30 Dough Bakery gift certificate. Winner will be announced at the pizza party. View event details on Facebook or Google+.
Dough Bakery Book Club
Our first meeting will be Sunday, February 3rd at 1pm. We'll hammer out regular meeting times, figure out frequency and what kind of pace we want to adopt. And chose our first title. We also have a Google+ community for the club, but it is not mandatory for participation.
New! Organic Sodas
We're now carrying Blue Sky organic sodas in the grab & go cooler!
Blinkie Awards
We've been nominated for a Blinkie Award for being a bike-friendly business AND you can vote….