This week we virtually travel to Buffalo, NY for inspiration for the sandwich special…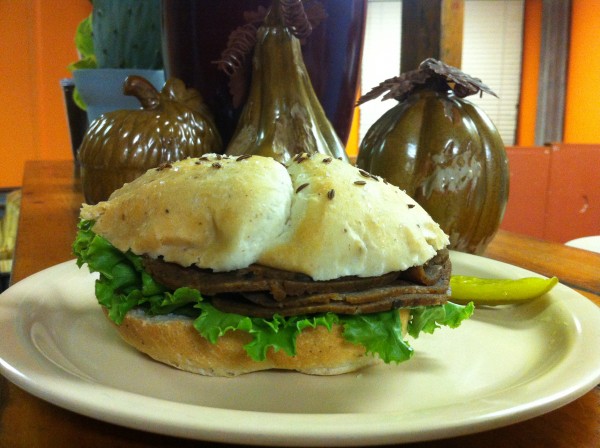 The RB on Weck is a house made Kümmelweck roll (topped with caraway seeds & salt), Gutenfleischers warm RB (vegan roast beef), horseradish house mayo, and your choice of toppings.
This week's soup special will go perfectly with it .. Beer Cheese!
The beer cheese soup is Teese cheddar, organic carrots, organic onion,  garlic & spices with Sweetwater Exodus Porter.