This week's sandwich special is a party in your mouth from South of the Border…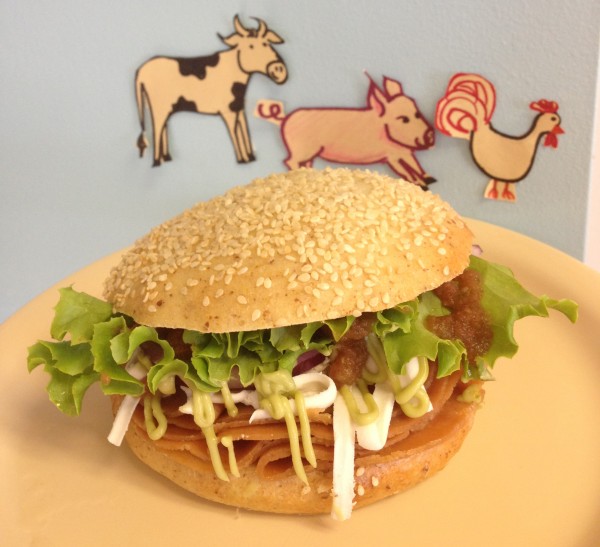 The Cemita is Gutenfleischers HM ham, avocado purée, red salsa, Teese mozzarella, red onion and your choice of regular toppings on a housemade cemita roll.
And to complement the sandwich, this week's soup special is Tortilla Soup, gluten-free and soy-free. Bowl and cake stand by Jeanette Zeis.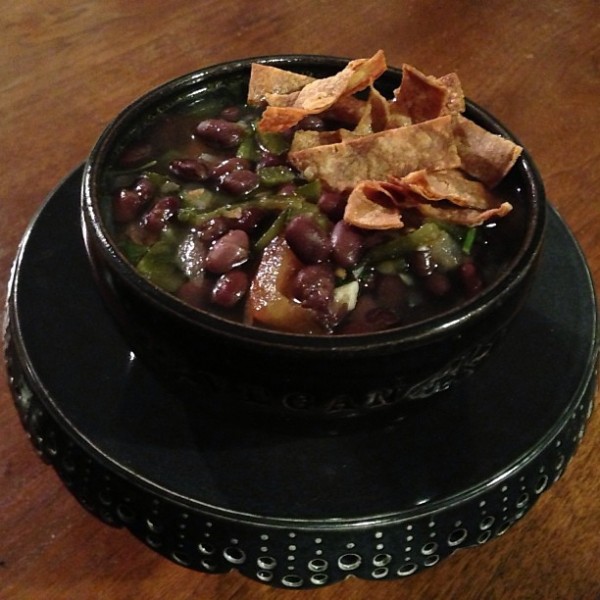 Big Winners!
If you missed the pizza party Saturday night, here's the drawing for the raffle winners of the Dough & Only You Tattoo gift certificates. Thanks everybody that helped support Nick's bike racing.
Socialize with vegans!
If you'd like to meet some other vegans in a casual, friendly setting, the Atlanta Vegan Lunch Group might be for you! Members come from all walks of life. The group meets periodically for lunch at a local restaurant or they hold a potluck. Join the Facebook group to find out about future meetings. April 20th they will meet here!