On Facebook, we showed you the rolls and had you guess the sandwich special for this week. Y'all were close, but no one quite hit the nail on the head. We think you'll be pleased…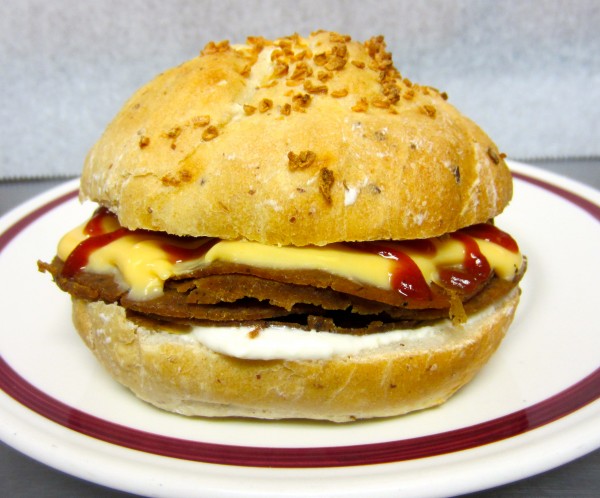 RB (roast beef) & Cheddar Sandwich: House made Onion Bun, Gutenfleischers vegan RB (roast beef), Teese Cheddar Sauce, Horseradish MO (house mayo) & RB sauce!
Anyone here like red velvet cake? Of course you do! We'll be putting some out in the case this week so keep an eye out for it.
Don't forget, in addition to providing some goodies for participants, we've created a team for the Walk for Farm Animals. We'd love it if you joined our team or had a buck or two for the animals. As an added incentive, if you join our team and raise over $100 lunch* (or dinner) is on us! *Max value $10, can't be combined with any other offer, must be redeemed by 12/1/2012. You can even walk virtually which is what some of us have to do because someone's gotta run the shop, right?
And, we're a little over a month away from the Atlanta Veg Fest! If you are vegan, vegetarian or just curious, you will not want to miss this! Admission is free!