Okay, this one is a little outta control. Presenting … The Turkey Dinner Sub!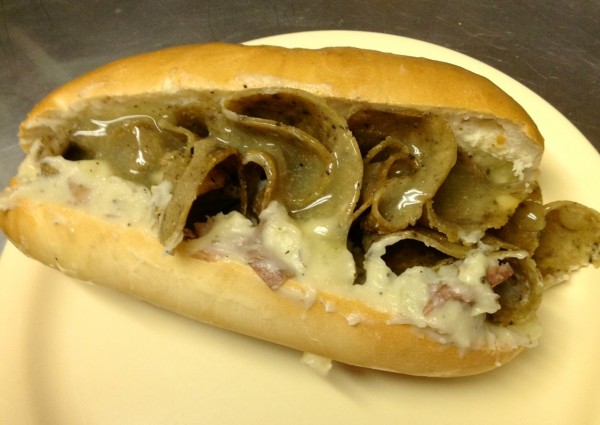 The Turkey Dinner Sub is warmed Gutenfleischers TK Herb, garlic mashed potatoes & gravy on a buttery house made roll. All vegan, of course. Add any of our regular sandwich toppings if you like. Yes, we just did that.
Dough Bakery Walk For Farm Animals Team
Just a quick note to thank the folks that have joined our team or donated either online or to our donation jar. You're awesome! If you'd like to join our team or donate, just click the pic. Remember, if you join our team and raise over $100 lunch* (or dinner) is on us! *Max value $10, can't be combined with any other offer, must be redeemed by 12/1/2012.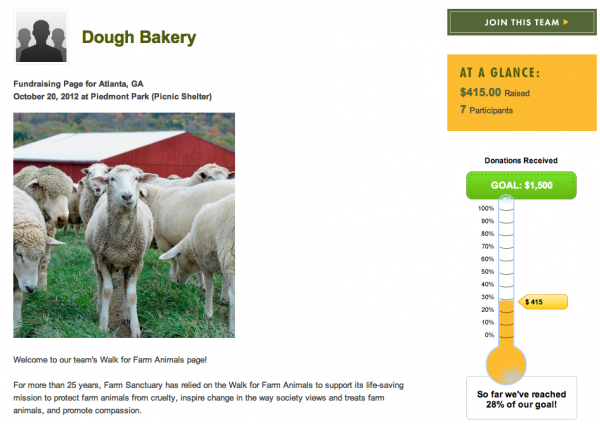 Since it's October, we've decided that we can start making Halloween inspired treats. Look for some in the case this week!