A classic sandwich that omnivores take for granted and vegetarians yearn for…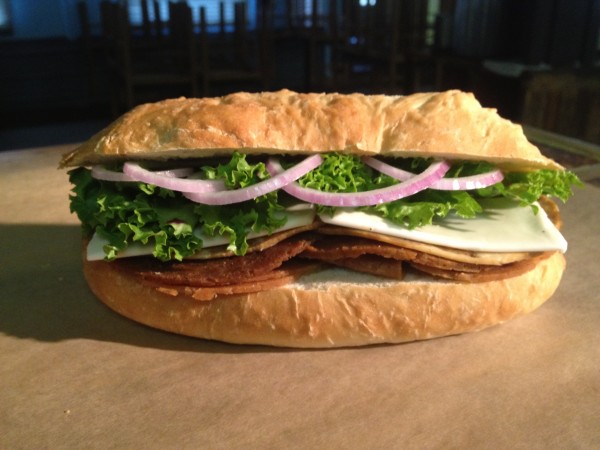 The Italian Sub is Gutenfleischers HM – Regular Ham, PI -Pepperoni, MI – Genoa Salami, Italian Dressing, Teese Mozzarella, Lettuce, Pickles, Onion, Tomato, and Banana Peppers all on a house made sesame seed Hoagie roll.
This week's soup special: Minestrone!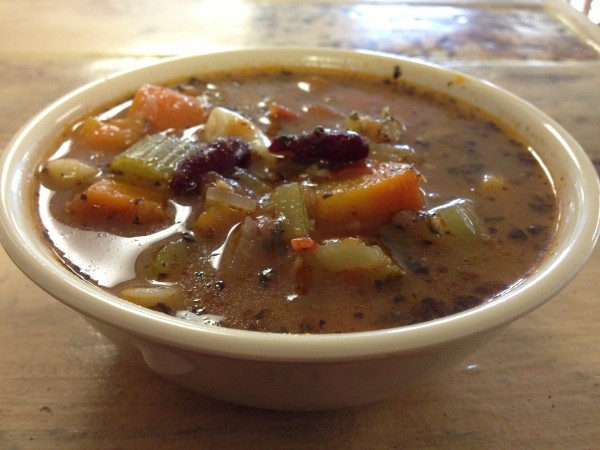 First Birthday!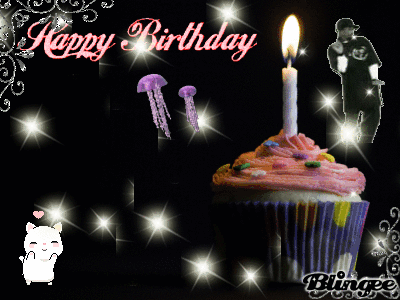 One year ago we officially opened the doors! Seems crazy that it's been a whole year. We want to take a minute to thank all of you for your support. Friends, vegans, neighbors, out of towners, people just passing by, we couldn't have done it without all of you. To show our appreciation, we'll have a birthday celebration Saturday, July 27 from 3-5pm. Come by for a free piece of birthday cake, register to win a $25 Dough gift certificate and whatever other shenanigans we dream up!