Because we make so many different vegan meat flavors, we can bring you this sandwich special…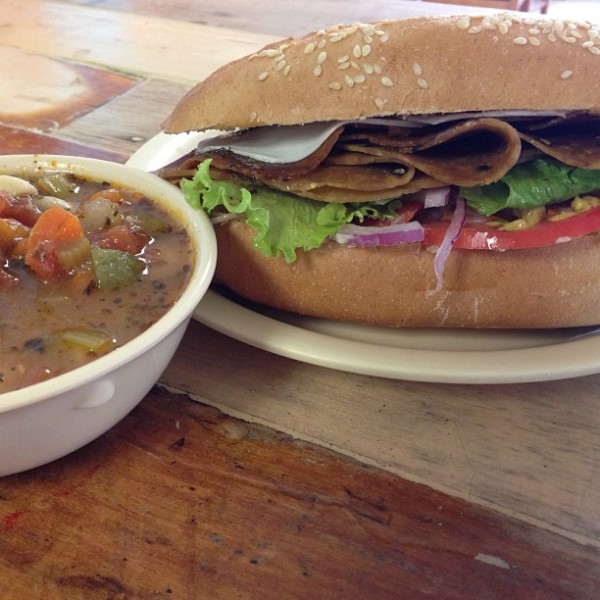 The Italian Sub! This sandwich is Gutenfleischers HM – Regular Ham, PI -Pepperoni, MI – Genoa Salami, Italian Dressing, Teese Mozzarella, Lettuce, Pickles, Onion, Tomato, and Banana Peppers all on a house made sesame seed Hoagie roll.
This week's soup special: Minestrone! Pictured with sandwich above.