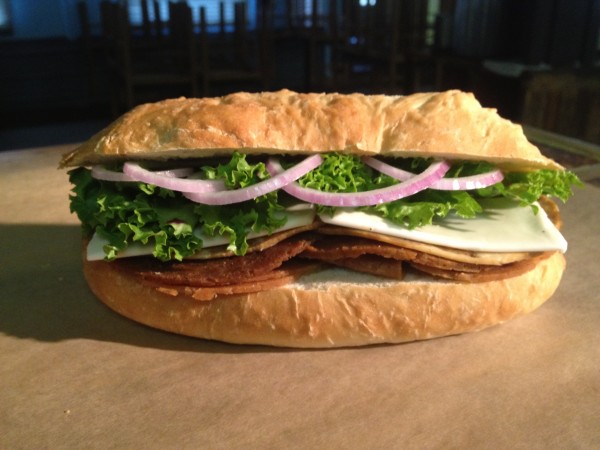 The Italian Sub is back! Gutenfleischers HM – Regular Ham, PI -Pepperoni, MI – Genoa Salami, Italian Dressing, Tofutti Mozzarella Slice, Lettuce, Pickles, Onion, Tomato, and Banana Peppers all on a house made sesame seed Hoagie roll. Now that's a classic sandwich, vegan style!

We are now taking Thanksgiving pre-orders for desserts, roasts, breads and more! See the pre-order menu.

We're almost there! November 10th is the inaugural Atlanta Veg Fest. You're going, right?