Sandwich special for the week of 2/11 – 2/16/14
It's totally not fair that omnivores can walk into almost any pizza shop and get one of these babies. This week, vegans & vegetarians can come on in here and get one!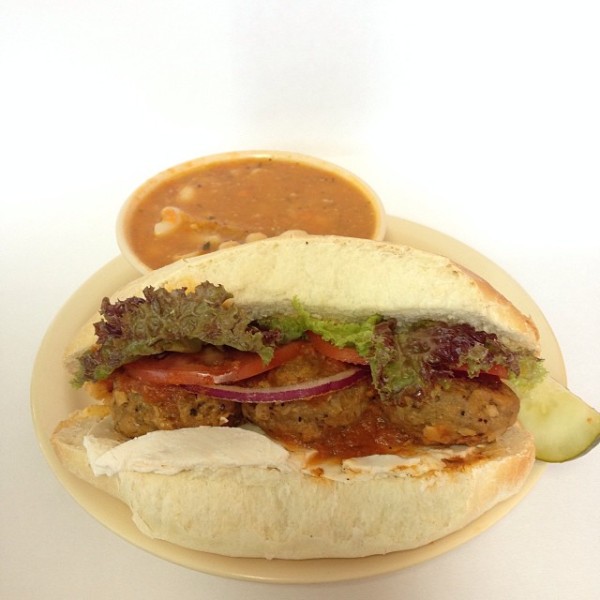 It's our vegan Meatball Sub! Gutenfleischers vegan meatballs, Teese mozzarella & house made sauce on a house made hoagie roll. This week's soup special, pictured above: Chickpea Pasta! That's chickpeas and pasta in a tomato base seasoned with rosemary.