Smoky and sweet are always a good flavor combination…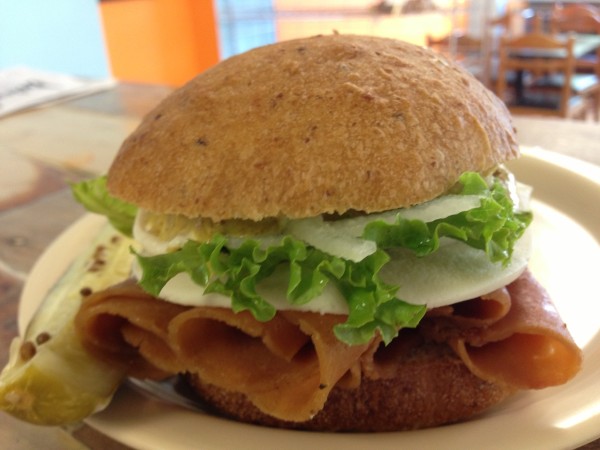 We take this standard sandwich to the next level with our special touches .. it's the HM (ham) & Swiss! It's our house made vegan ham, Daiya swiss, and house made caraway mustard on our sweet pineapple roll. Get it pressed for extra melty goodness.
This week's soup special makes use of the season's bounty: Summer Squash & Corn Chowder in a coconut base.