This week, the special features our rendition of a classic sandwich…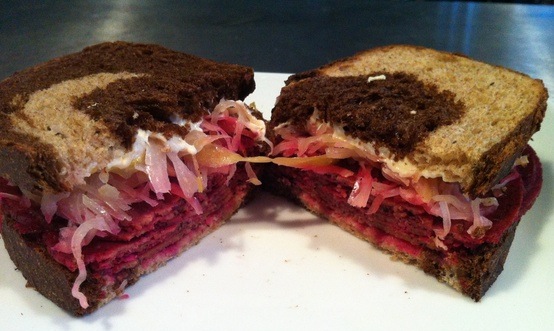 The Reuben! It's marinated RB (Gutenfleischers "roasts beef"), Daiya mozzarella, house sauerkraut, house thousand island dressing and your choice of toppings hot pressed on house marble rye.
2012 Libby Awards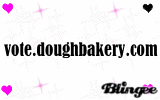 Okay, we're probably going to hammer this for a while because Dough Bakery has been nominated in the Best Vegan Bakery category. Yay!  Atlanta has been dissed long enough as unfriendly to vegans. Let's show everybody how vegan friendly Atlanta really is by winning a category in the 2012 Libby Awards! Vote here and ask your friends to vote on Facebook & Twitter. Voting ends December 17th so we'll stop talking about it then. 🙂
Holiday Special Orders
This week we'll be putting together our list of holiday special order items. It'll have it's own tab up top where the Thanksgiving orders link is now. Remember, it's just a list of suggestions. If you are interested in something you don't see there, just ask!
Now Serving Biscuits & Gravy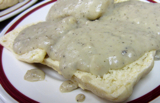 See, we told you we'd get to it! In case you missed it, this Sunday we added Biscuits & Gravy to our hot breakfast menu. Mix and match with grits, home fried potatoes, made-to-order biscuit sandwiches and any sides in our case or bakery items.