We've taken all the best parts of a pizza and magically transformed them into a sandwich.
Behold, the Pizza Sub!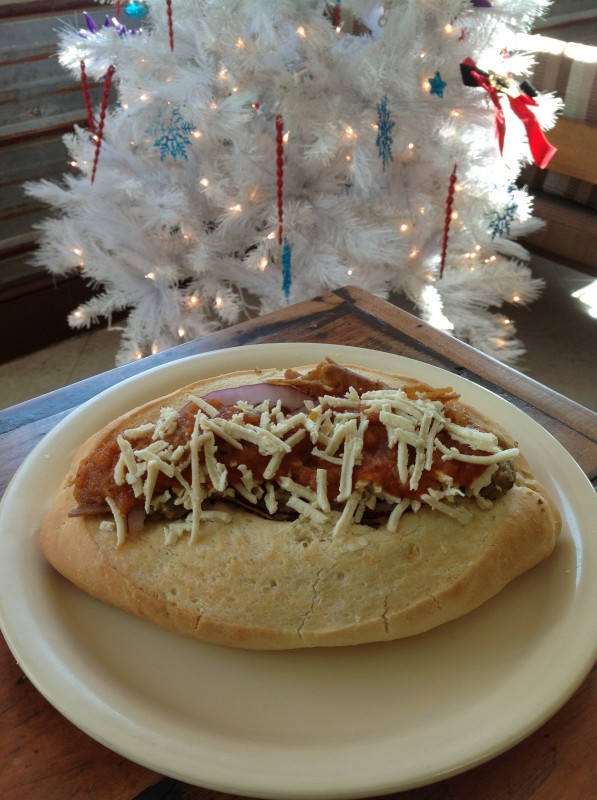 The Pizza Sub is Gutenfleischers SG (sausage) and PI (pepperoni), house marinara sauce and Daiya mozzarella on a house made hoagie rubbed in garlic infused Earth Balance. Holy crap!
Holiday Orders
Whether you need something as a gift, to fill out your holiday meal or to take to a party, we've got you covered! Check out our holiday order list.
New Holiday Shakes
Introducing 3 limited edition soy milkshakes:
Gingerbread
Nog
Candy Cane