We think you'll be happy to see this one again…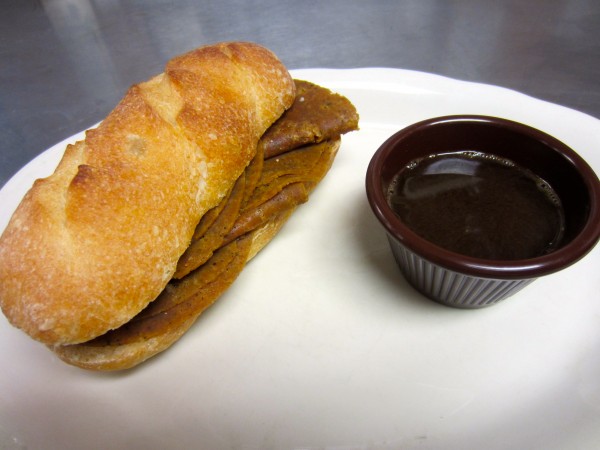 That's right, The French Dip! Gutenfleischers RB ("roast beef") on house made baguette with horseradish mayo and au jus dipping sauce.
Holiday Orders
'Tis the season to be invited to parties where none of the food is vegan. Rectify that by bringing something. We've got a few ideas on our holiday order list or make a request and we'll see what we can do.
Voting Ends Monday
You have until Monday, December 17th to vote for us as Best Vegan Bakery in the 2012 Libby Awards. Sure, we'd be tickled to win but it would also be wonderful to have an Atlanta vegan business win a category, right? So please vote and share with your friends. Thanks!
Holiday Hours
We are closed Monday, December 24th and Tuesday, December 25th. We are also closed Monday, December 31st and open limited hours Tuesday, January 1st, 11am – 3pm. Y'all weren't getting up early anyway, right?