Raise your hand if you've been dreaming about a vegan pastrami…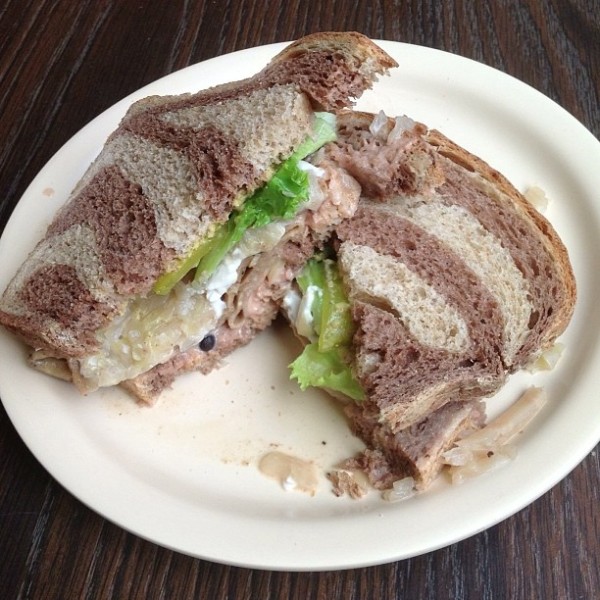 That's right, it's time for the Reuben made with our house made vegan pastrami, Daiya swiss, house sauerkraut, house thousand island dressing and your choice of toppings hot pressed on house marble rye. House, house, house, yes we make all that stuff!
This week's soup special: North Woods Bean Soup!