The unique bread makes this sandwich unforgettable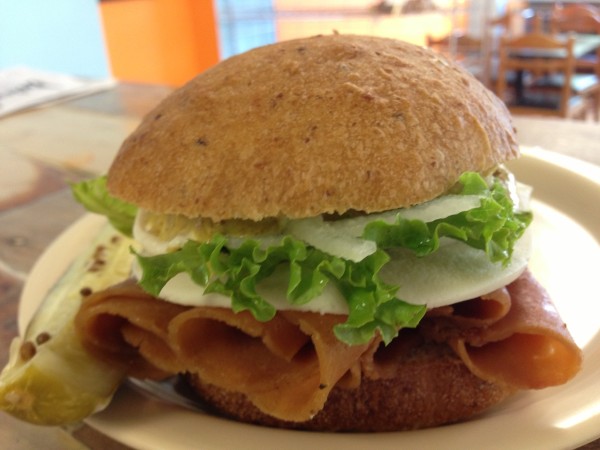 It's the HM (ham) & Swiss on house made Hawaiian bread with Daiya swiss and caraway mustard!
This week's soup special: Cream of Mushroom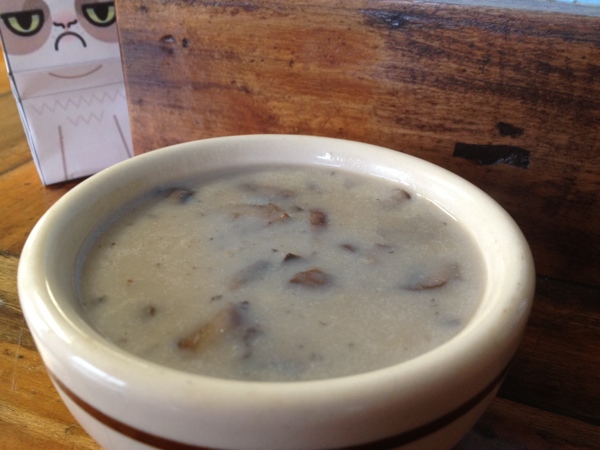 Welcome Veg News Readers!
The latest issue of Veg News has landed in people's mailboxes and they did a feature on Atlanta! And we're in it! So all you new folks that are just learning about us, welcome! To keep up with our weekly sandwich specials, just sign up for our email newsletter (over there on the right) or follow us on your preferred social media account: Facebook, Twitter, Google Plus, or Instagram, we'll post it there too.