It's not the Fourth of July without BBQ, right?
The Riblet Hoagie is Gutenfleischers BZ Riblet, with savory & spicy BBQ sauce on a house made hoagie with your choice of toppings!
This week's soup special: Summer Squash and Corn Chowder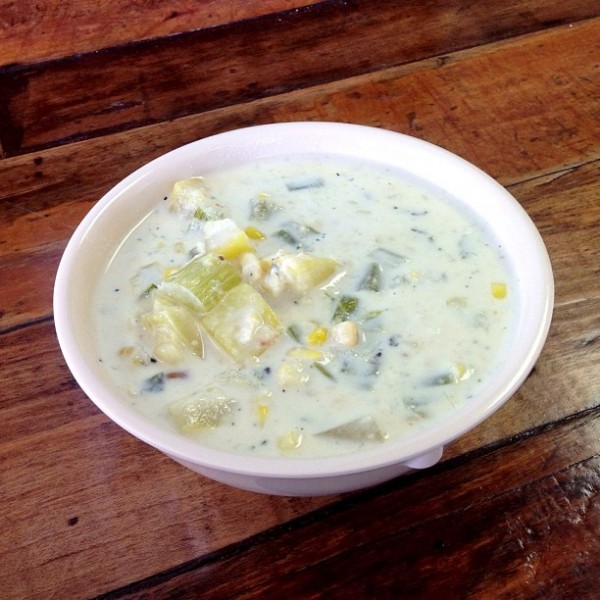 July 4th Hours
We will be OPEN July 4th, but will close early at 6pm so we can enjoy the fireworks too. 🙂
But hey, guess what? We're doing a breakfast special! In honor of the birth of our nation, we will be serving a special breakfast on the morning of Thursday, July 4th. From 7a to 10a get a short stack of U.S.A.! pancakes with SG (sausage) or BC (tempeh bacon) for $7.
Pancakes = 1 strawberry, 1 blueberry, 1 regular pancake. No substitutions. While supplies last.