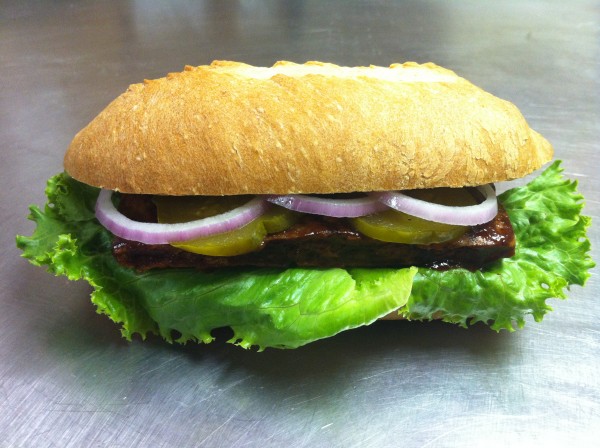 This week's sandwich special, the Riblet Hoagie! It's our house made Hoagie Roll, Gutenfleischers BZ Riblet, Lettuce, Pickles, and Onion (or whatever you want!)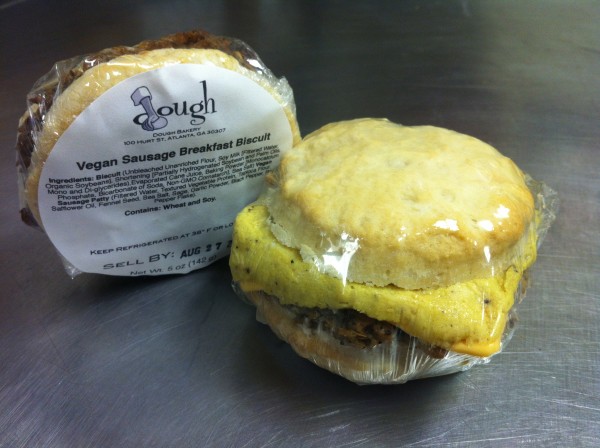 We know you like our Sunday morning breakfast biscuits .. now you can grab one out of our case and take it with you and heat it up at your destination! Biscuit and Gutenfleischers SG sausage, $3.50. Biscuit, SG, tofu egg and cheeze, $4. In the cooler to the right of the deli counter.
Here's a new item in the bakery case: Hummingbird Cake! Banana and pineapple cake with walnuts and a pineapple cream cheeze frosting. It goes very fast, so count yourself lucky if it's in the case when you come by!
Also, you guys are awesome. That is all.